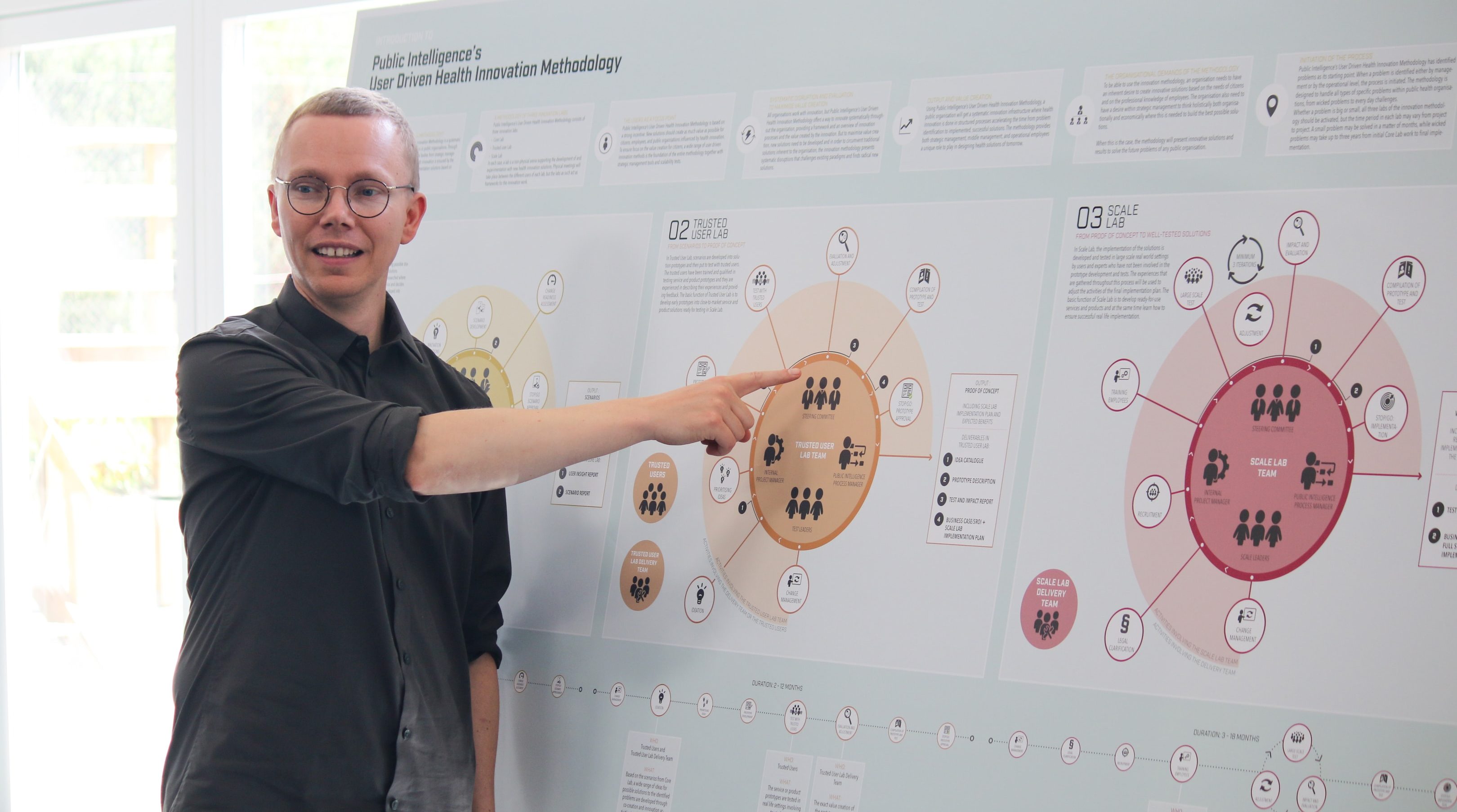 INNOVATION METHODOLOGY
Through our innovation methodology we help public organizations find the solutions to their core problems.
See detailed presentation
All public organizations have fundamental problems that are essential to solve. Not just everyday challenges, but real problems. This is why we have collected a list of recognized innovation, change and impact measurement methods in one systematic methodology. The systematic methodology is built around three phases, called laboratories:
Core Lab:Through strategic management we define the problem and frame set the innovation.
Trusted User Lab:Innovative service design process with citizens and employees, where we develop and test solutions.
Scale Lab:Selected solutions are tested on a larger scale and improved before they are implemented in full scale.
See detailed presentation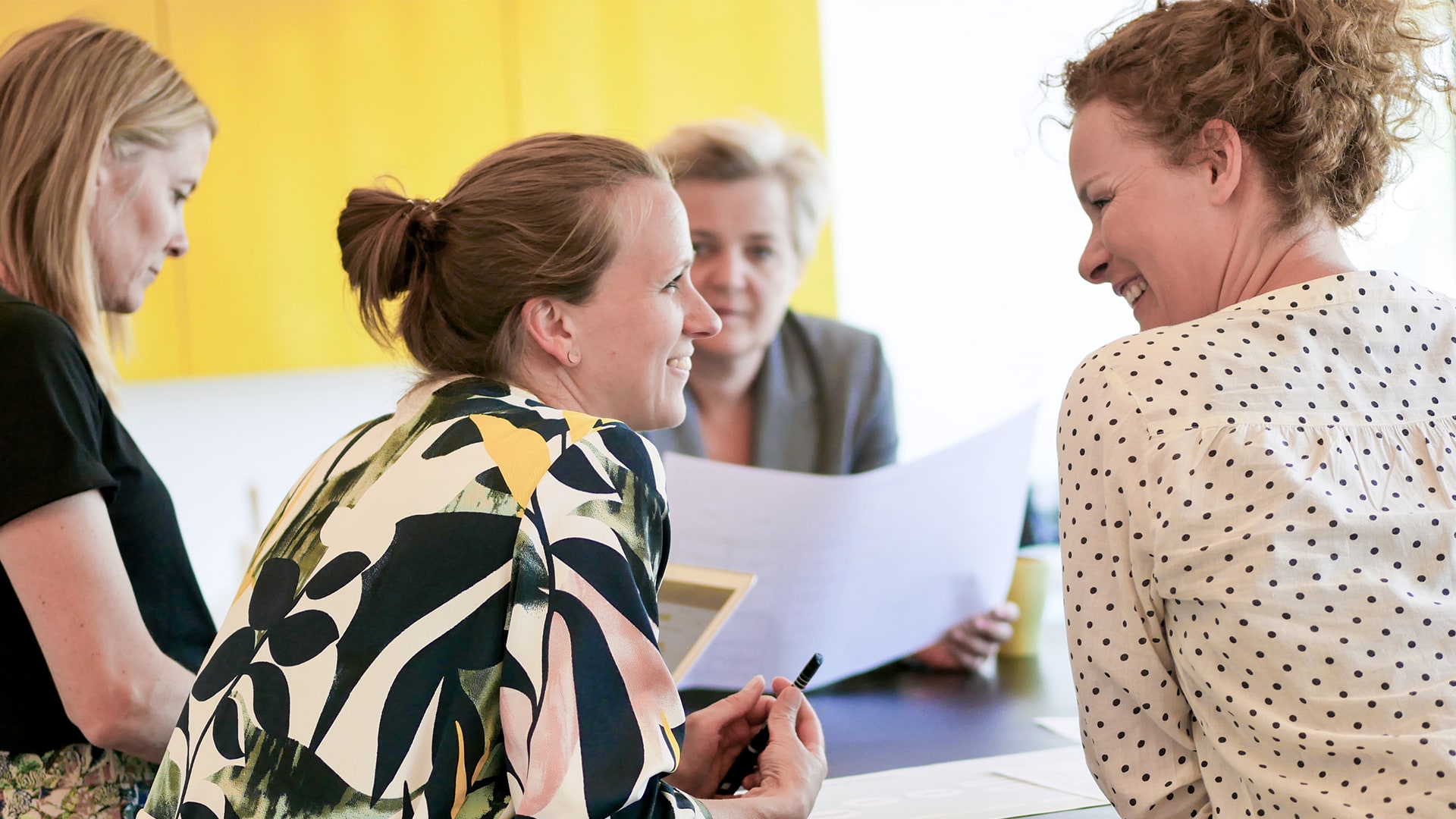 The Principles behind our methodology
It is not easy to create new, successful public solutions. Therefore, our methodology builds on five principles that help you find new good solutions:
Identifying problems before finding solutions
We need to identify and agree on where the problem lies before we can find good solutions
Quick actions quickly reveal errors
It is a matter of quickly trying out solutions with the users, to avoid spending resources on something that will never become reality
The radical has to be a part of everyday life
We have to dare asking radical questions in all of our projects to find the best solutions
Always trust the citizens
If the solutions do not provide value to the citizens, they will never provide value for anyone.
Think real from the beginning
Innovation has to work out in the world. It is essential to think about implementation and scale from the very beginning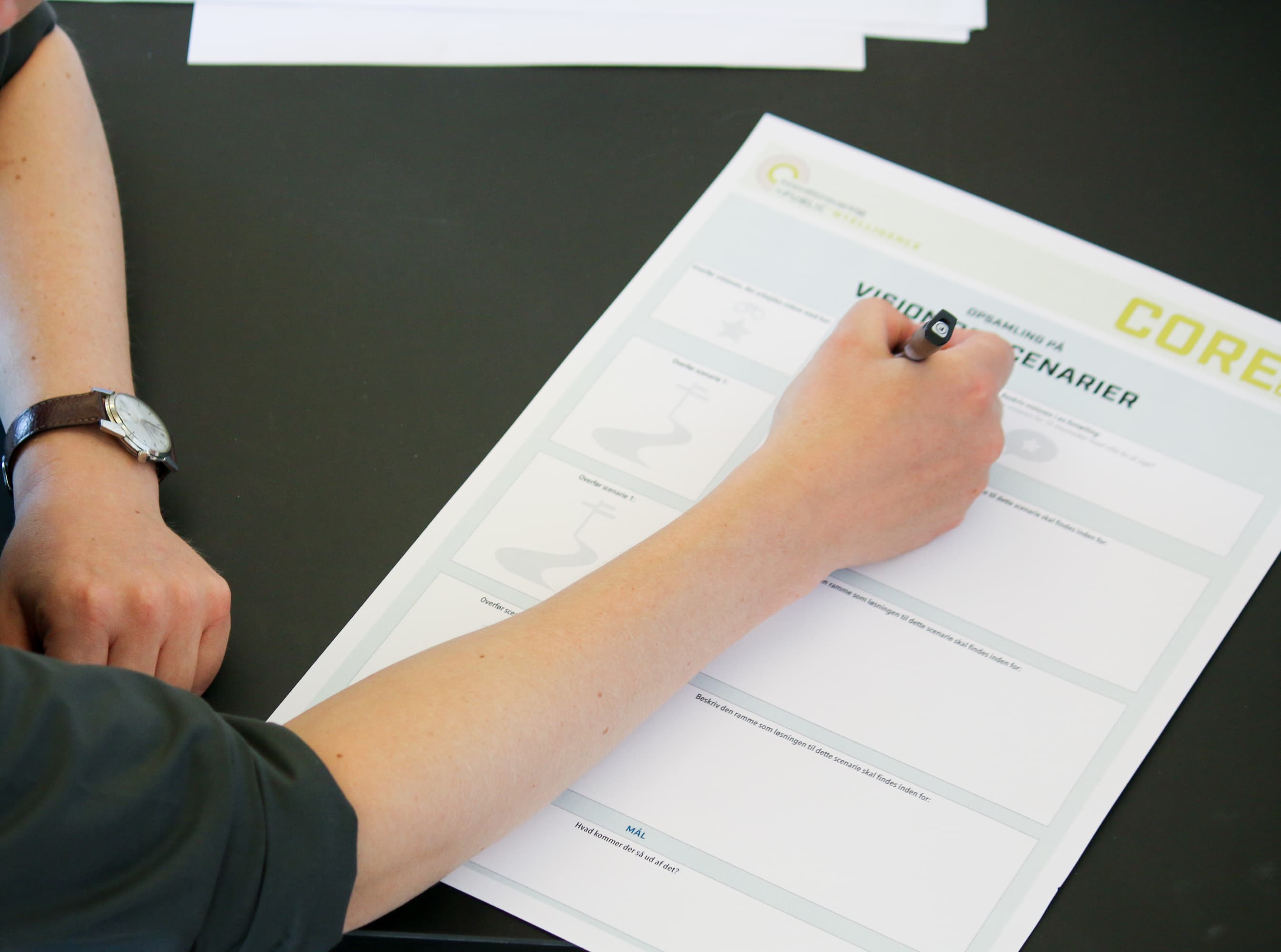 Tools that will aid you with systematic innovation in everyday life
The Methodology is actively used in all of our projects. We use it ourselves when we design new solutions in cooperation with customers. Municipalities and organizations that have been introduced to the methodology use it independently to bring greater systematics into their work with innovation internally in their organizations.
An essential part of the methodology is the range of concrete tools used in the process of identifying a problem for a scalable solution. The tools help planning, facilitating, collecting and reporting.
See an example of the different types of tools here:
See tools
Contact
If you would like to be better at working with systematic innovation and finding solutions to core issues, please contact Rasmus.